School / Author Visits

THE LOON MAN

John Rockwood - Loon Expert and Local Author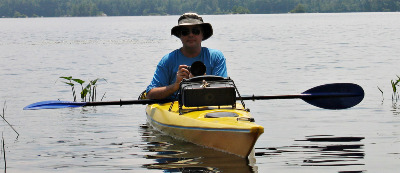 "Your presentation about the loons and your story of 'Grapenut' enthralled the audience. Of all our live events, this summer, yours drew the biggest crowd! We'd love to have you come back next year!"

Rachel Williams

Lecture Series Coordinator
Loon Center, Moultonborough, NH


Ever hear that haunting and eerie sounding call of a loon on a lake? Doesn't it send shivers down your spine? Want to know what loons are really communicating to each other and learn more fascinating behaviors about these elusive aquatic birds?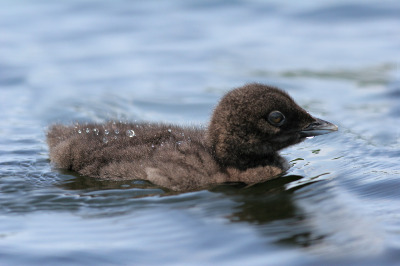 Learn from an expert in the field and his little loon mascot, Grapenut! John Rockwood ( AKA The Loon Man) is a dedicated naturalist, wildlife lecturer and nature photographer. Grapenut is a real loon chick/juvenile who adopted John into his loon family and shared all his young and incredible growing stages with him. Learning to fly, catching prey , playing hide and go seek and riding on his parents backs, are just some of the loony behaviors young Grapenut displayed to John from the time he was 4 days old in the summer until the time he fledged in late fall, as a juvenile. Grapenut's story was so popular in John's many lectures; everyone kept asking when he was going to write his book about Grapenut. In April 2009, John self published his book "Adventures With Grapenut", to much acclaim from all ages. Everyone Loves Grapenut! This is a very popular feature of one of John's programs. As a successful local author, John has a keen insight for the whole process of writing a book in all its stages, beginning to end culminating in self publishing. John greatly enjoys sharing all his writing experiences hoping to inspire new young authors. Working many months in collaboration with his wife Sue on the book, together they will share their inspirations, and excitement with children of all ages starting with storytelling as the catalyst for the beginning stage of the writing process.

If you are looking for a dynamic, engrossing and thoroughly educational enrichment program about loons, for your grade school, you have come to the right place!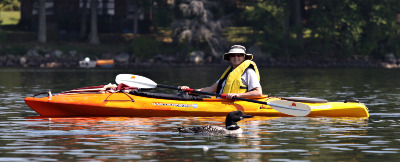 The Loon Man and Loon Lady are a hit with all age groups. Following a successful career as a nature photographer, and then as a frequent presenter at the Loon Center and Audubon Centers, John began offering his show to other venues for their added enjoyment and delight!

Utilizing his spectacular loon photography in his slide shows with time lapsed features, along with unique loon props, John and his wife Sue educate students about these very fascinating birds. John and Sue's many observations in the field studying and observing loons, combined with Sue's educational teaching background, make for presentations that are not only engaging, interactive, but thought provoking as well.

Programs complement science curriculum frameworks and feature loon biology, behaviors, environment, migration patterns, and the many conservations challenges that loons are particularly faced with for survival today.


Concerned and dedicated with protecting and helping our wildlife, especially the loons, John donates a portion of the proceeds from the sale of every book to the Loon Preservation Committee and the Audubon Society of N.H.


Dear Mr. Rockwood, 9/21/09

Thank you for your recent donation of a portion of your sales of the book " Adventures With Grapenut" to New Hampshire Audubon. Your gift goes a long way toward supporting the work we do to protect New Hampshire's environment for wildlife and for people. We are continually inspired by people who share our enthusiasm for New Hampshire's environment and wildlife.

Thank you again for your continued support.

Sincerely,

Patricia A. Casey/Director, Organizational Development/N.H. Audubon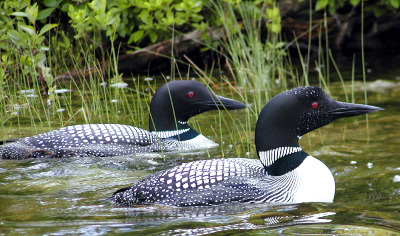 Description of Programs


ADVENTURES WITH GRAPENUT AND HIS LOON RELATIVES, AUTHOR SHARING

This program is most appropriate for children ages 7-12. Diving in! A peek into the life of a loon from all stages of growth- chick to juvenile to adult loon. Come on a journey with Grapenut the young loon, a true story. Children will be a rapt audience and come away with new insights, respect for and understanding into the day-to-day life of the Common Loon. Children will learn and marvel at all the fascinating facts and amusing anecdotes about loons. For example: hear why loons having heavy bones makes the loon's landing on the water more like a controlled belly flop, than the graceful landings of ducks! Hint there may also be another reason! John's enlarged loon photos in his slide show reveals all. The Loon Man and Loon Lady will also share their enthusiasm for writing the story of Grapenut starting with storytelling and the stages of writing that went into the creation of "Adventures with Grapenut".



LOONS FOR A DAY

This program is tailored for children ages 6 and under, highlighting the various loon behaviors. The Loon Lady teaches children how to mimic her as she demonstrates various loon calls and loony behaviors. Did you for know for example that a loon has to come up for air when diving underwater? How come we usually don't see them when they surface?

A surprising and fun exploration is in store for all students! An interactive, lively and hands on program sure to please. This is a fun and engaging way for young children to learn about animal behavior while enhancing and practicing their observational skills.

"Children today need to be kept connected to the natural world if they are to be the thoughtful caretakers of our planet tomorrow. We at Auburn Montessori strive to bring the most innovative specialists to our school to build our children's awareness. Sue's presentation was bright, charming and well thought out. The pictures chronicling little Grapenut's life were exquisite, and the kids were spellbound. A stuffed loon, whistles mimicking their calls, and some movement activity rounded out the presentation. This program is adaptable to all ages, and Sue (The Loon Lady ) is a great presenter."

Connie Mercier

Director
Auburn Montessori Auburn, NH


For grades: Pre-K through 12, and college students

Touring area: NH, MA, ME - Travel fees may apply, possibility of additional states, please contact us.

Fees: K and under $125 for one program / $225 for two programs

1st grade - and up $200 for one program / $350 for two programs




Contact us at : loonphotog@comcast.net or (603) 668-8007

Our website: http://natureforalltosee.net



BOOK SIGNINGS AND PURCHASES

Many schools have found it to be inspiring for children to have the opportunity to own a book written, illustrated and autographed by the visiting author. John will be available for book signings. In addition "Adventures With Grapenut" will be available for school fundraising purposes as well. Individual books

are also available from our website: http://natureforalltosee.net



Autographing

John is happy to autograph all books with a signature and note. TIME NEEDS TO BE SET ASIDE to do this, when it will not take away from presentations. This can be done early or late in the day. The student should have the first name of the person for whom the book will be autographed written clearly on a piece of paper. When time is an issue, it is more efficient to have John sign the books quietly at a time set aside, without having the children waiting in line.