Our New Book!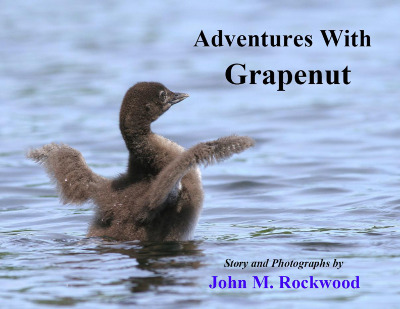 For more than 20 million years, the common loon has been a significant symbol of the northern wilderness. To prehistoric people as well as modern-day nature watchers, it has epitomized the spirit of nature at its finest...

In Adventures With Grapenut, John M. Rockwood has captured that spirit in words and images. Through sensitive, close encounters with a family of loons during one summer, Rockwood becomes a familiar visitor to the family's circle. He records the day-to-day life of a loon pair as they raise their chick. From the time the chick is only four days old to its exit from the freshwater lake on day 125, Rockwood experiences the first summer in the life of a loon, filled with adventures ranging from near-death to the joy of first flight.

The most spectacular aspect of this work is the intimate photography. Rockwood faithfully visited the loon family throughout the summer to create incredible digital images showing the growth and progress of the chick and the attentiveness of its parents.

Unlike many boaters on lakes with loons, Rockwood was not an intruder. To the contrary, he was a welcomed acquaintance to the family circle. So much so that the chick played games with the author, including hide-and-seek that always ended with the chick popping up next to the author's kayak.

John Rockwood's account of the early life and adventures of a sooty little loon offers both adults and children rare insight into the wonderful world of nature.

George H. Harrison

Nature author/ Backyard Birder ,
editor/Birds and Blooms Magazine ,
columnist and PBS producer
Welcome to our new video book trailer - click on the link below to watch: and please post a comment on youtube telling us what you like about our "Adventures With Grapenut" book trailer!
http://www.youtube.com/watch?v=5fY47TB2r3c
Please Note:
TO ORDER OUR BOOK "ADVENTURES WITH GRAPENUT"
We are now selling our book via PayPal.
The cost is $19.99 plus $5.00 shipping & handling.
You can also order by sending a check for $24.99 to:
JOHN ROCKWOOD
36 RIDGE CT.
AUBURN, NH 03032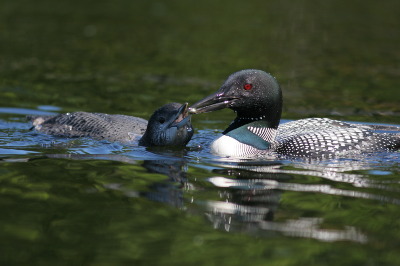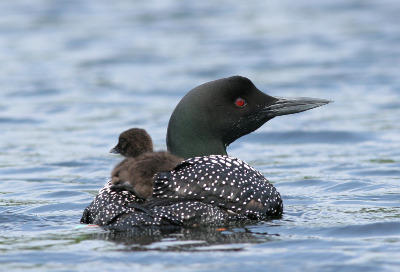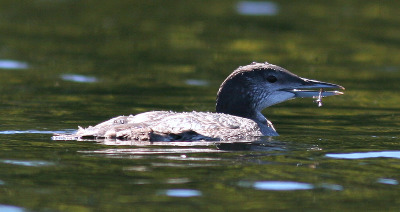 Is Grapenut too adventurous for his own good?
Adventures With Grapenut can be purchased at:
the Loon Center, Moultoborough, NH
NH Audubon Centers
Toadstools Bookstores NH
Gibson's Bookstore, Concord, NH
A portion of proceeds from sales of this book will be donated to NH Audubon Society and the Loon Preservation Commitee.
To learn more about " Adventures With Grapenut" by John Rockwood
http://www.loon.org/assets/pdf/47551_SUMMER4c.pdf
see pages 10,11